International Seminar for Railway Education and Training (2017/12/27)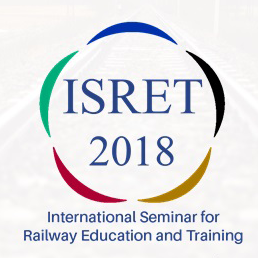 MTR Academy collaborates with The Birmingham Centre for Railway Research and Education to organize the inaugural International Seminar for Railway Education and Training (ISRET 2018). The seminar will be held at the University of Birmingham, from 16th to 18th April 2018.
ISRET 2018 provides a forum for senior managers and engineers, educators and trainers, human resources staff, operators, maintainers, government bodies and other stakeholders to present and discuss training and education best practice, new teaching methods and learning technologies and how these might be best applied to serve the modern railway.
The objectives of ISRET 2018 are to:
Identify the education and training challenges that must be addressed by the metro and mainline industry;
Establish and disseminate best practice in railway education and training;
Develop international partnerships between education institutions, training providers and employers;
Learn from the education and training expertise of The University of Birmingham, MTR Academy, SMRT Institute, the Singapore Rail Academy, NTAR, NSAR, the High-Speed Rail College in Birmingham and other experts in the field.
For ISRET 2018 seminar details, please visit The University of Birmingham website (HERE).